It was agreed in 2014 that both Dunbeath and Berriedale Community Council area and Latheron Lybster and Clyth Community Council area would produce their own Development Plan and as a result South East Caithness Development Group was no longer required and finished in 2014.
In 1998 the then Scottish Office announced a new development initiative aimed specifically at some of the most economically and socially vulnerable communities in the Highlands and Islands. The aim of the Initiative was to allow communities and local agencies to work together to identify priorities for action and to implement workable solutions.
In 2004 10 new areas, including South East Caithness, were introduced to the Initiative.  In early 2005 the South East Caithness Development Group was formed and a 2005 Development Plan was produced with the aim of progressing projects which contribute to the economic and social development of the area.  It was intended, however, that the Development Group would have a life beyond the Initiative at the Edge designation period of 3 years and that the structures put in place and priorities for action that were identified would lay down the foundation for a development programme that runs long into the future.  With this end in view the group has set up Latheron, Lybster and Clyth Community Development Company.  The company was set up in June 2006 to develop projects for the benefit of the local community.  It was also intended to set up a Community Enterprise and Resource Centre for the whole community.
A new Development Plan was produced in 2008.
The group continued to meet and its main function is to deliver a South East Caithness Development Plan for the future.
During the "Initiative at the Edge" period several successful projects were delivered including the following
Lybster Golf Club

New tractor and grass cutting deck
Crofting Diversification day at Dunbeath
Several presentations and a site visit to Spittal Polytunnels

Dunbeath Playing Field

New Equipment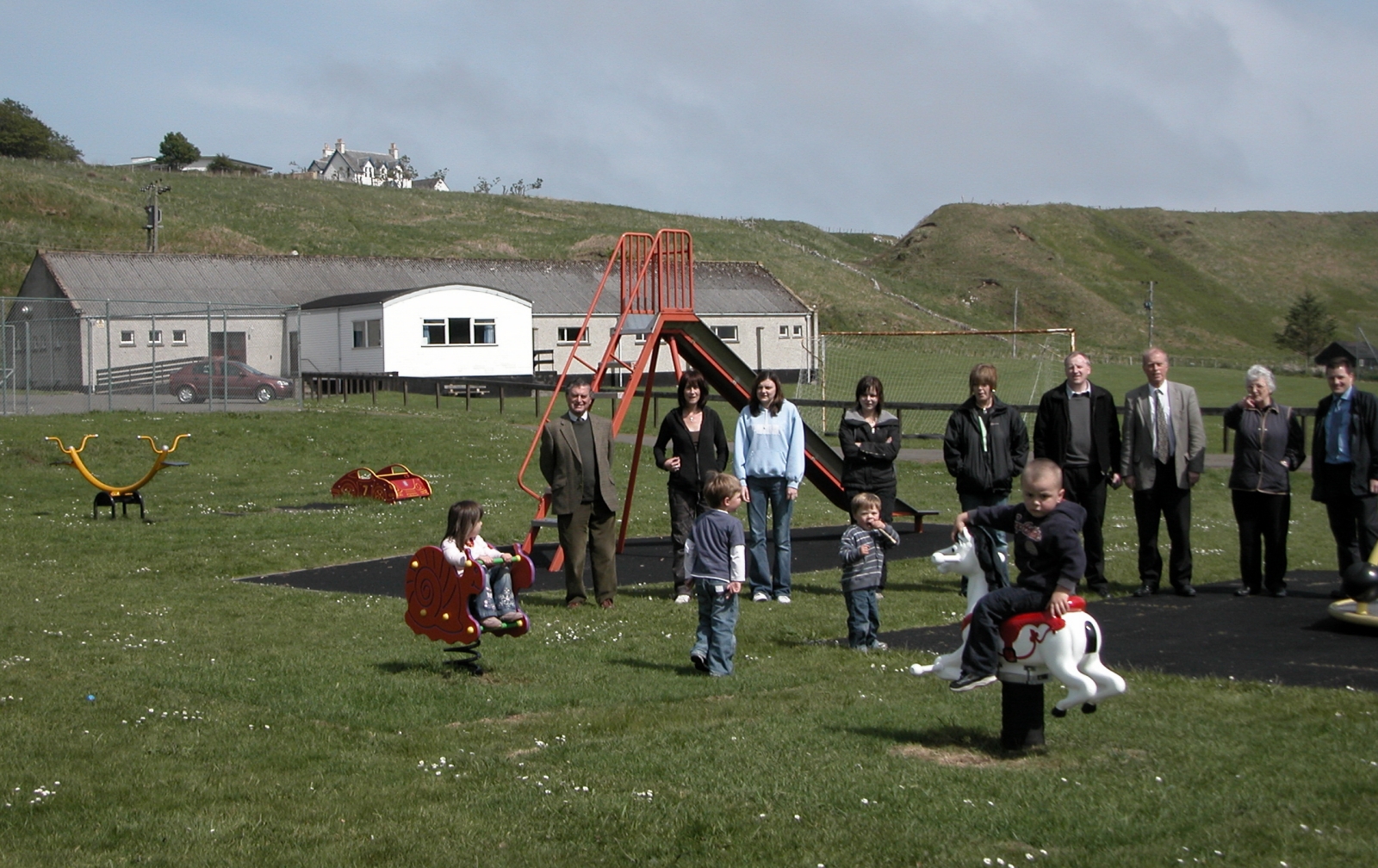 Transport

New 7 seater vehicle available for use in South East Caithness provided through Caithness Rural Transport (CRT).  The service is administer by CRT and Dunbeath Day Care Centre and is run by a group of volunteer drivers.
The Local Bus Company will run evening services on Thursday, Friday and Saturday.